Welcome to Star Dental
Star Dental is an ultra modern practice located in the James Street shopping district. We are proud to offer our patients the latest in equipment technology and technique.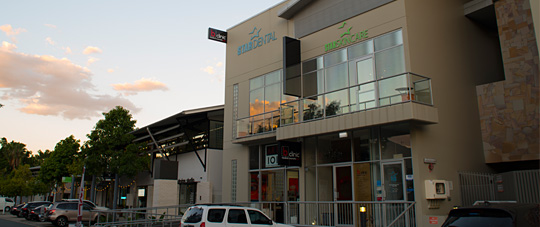 Our surgery offers clients the comfort of a large spacious reception area with tea and coffee making facilities, a games room for the children including a play-station and video arcade game, toys and books. We have a Seminar room for treatment presentation and two well-equipped Treatment rooms so that you, the patient, feel that you are receiving the best of care.
Dr Heymann is the first dentist in Queensland to utilise the latest, Sordex digital extra-oral imaging system, an environmentally-friendly alternative that can reduce radiation as much as 80%. This machine can take a variety of images including a Panoramic, Tomogram and Cephalometric X-Ray and it is all done here on the premises.

Enjoy the comfort of watching your favourite DVD movie on our flat screen T.V, whilst undergoing dental treatment. We cater for nervous patients and have taken every effort to ensure that you feel at ease the moment you walk in the door.
We take the time to Listen to your Needs and Wants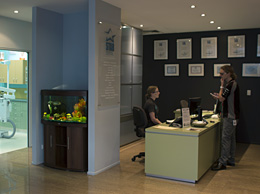 With the aid of digital X-Rays, an intraoral camera and our knowledge of dental materials and procedures we can give you the different options available to you regarding your treatment.
After all, it is your teeth and your mouth. We take the time during your appointment to make you feel that you are the most important person in the room. We do not rush treatment or cut corners.
So what you get from us is quality dental work with a minimum of trauma, as your comfort, both physically and mentally is paramount to us.
Dental technology is ever changing and we make sure at Star Dental that our team stay up to date with these changes. By attending seminars and courses regularly we learn of new materials and procedures which allows us to offer you the very best of care